Challenging perceptions of what 3D printing can do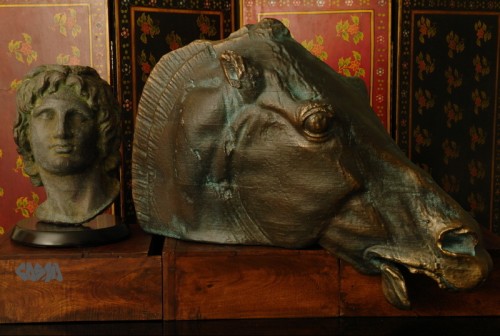 Extending on his earlier work with scanning and printing museum objects, California-based Cosmo Wenman contributed these impressive 3D printed replica sculptures to the MakerBot team's exhibit for London's 3D Print Show.
The equine form and bust of Alexander the Great were scanned using 123D Catch and printed in sections at 1:1 scale on a MakerBot Replicator. Once assembled and painted, the outcome is remarkably true to the historic original.
Click through to see the 29 unfinished blocks that make up the horse head, before they were fused together and finished with that incredible bronze patina.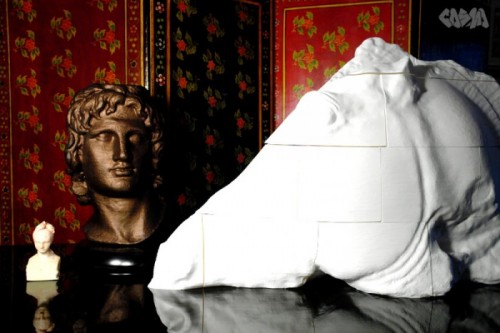 When the staff at MakerBot saw these prints sitting on a table in the office, an excited conversation ensued.
"…these sculptures are incredibly authentic looking and feeling, which caused several people in the office to wonder why we had them. "Are we going to scan these and make them on a MakerBot?" No, no, we explained. These were already made on a MakerBot."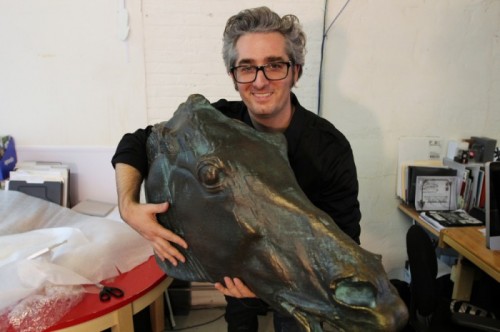 Even better still, Wenman has uploaded the files to Thingiverse for other makers to print a little history all of their own.
Make: via Boingboing