Use promo code: J5MRIY through August 12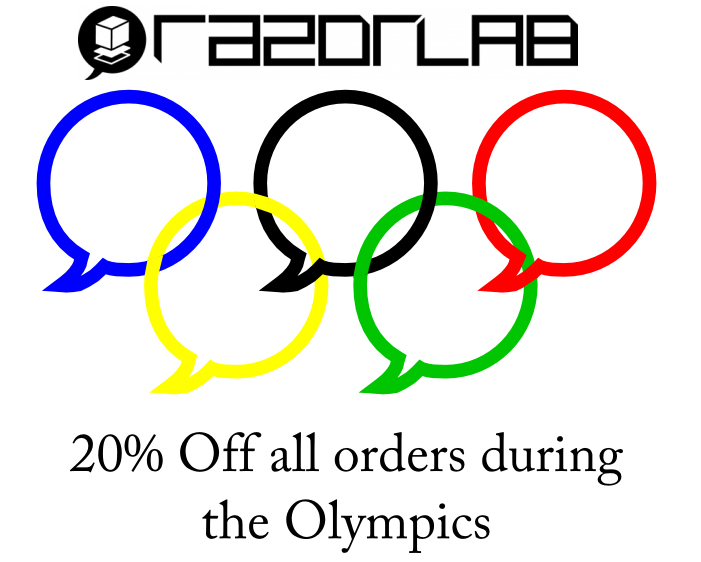 Our London-based lasercutting partner RazorLAB is doing an Olympic Games promotion starting now and running through August 12.
Save 20% off your RazorLAB order with promo code J5MRIY.
Promotion is good for UK and international orders, but only one code use per account.