Arduino fun for kids at Swannanoa school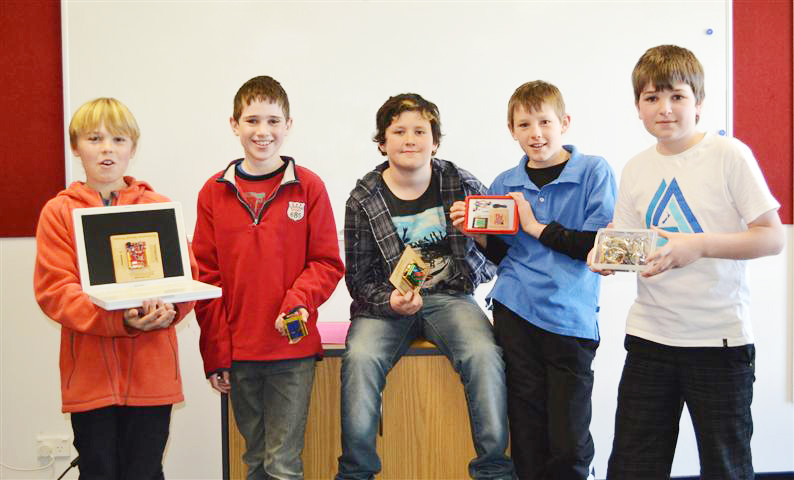 Nice guy Mark Beckett (contributor to the wonderful Shed magazine) got so hooked on Arduino that he decided to pass on his contagious enthusiasm to a group of 10-12 year old school children.  Swannanoa school was all too happy to accept his time and the donated Arduino controllers, and the pupils were all too happy to play with electronics that let them create sparks of magic.
Mark approached Ponoko for the design and laser cutting of the board for mounting the controllers.  The engraved names of sponsors aren't purely for a feel good factor; the idea is to direct students to their sites for further learning about technology related topics.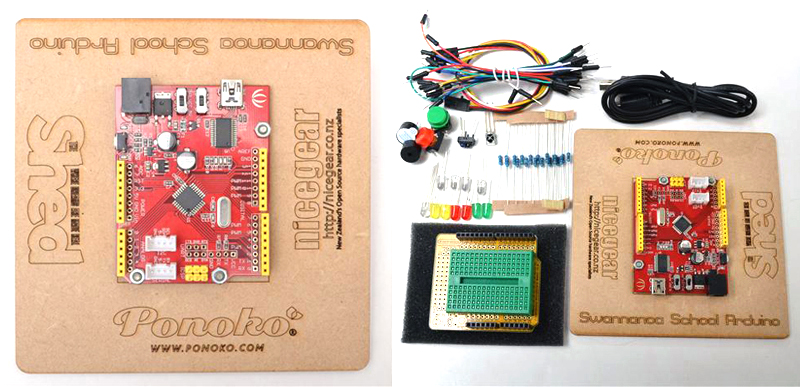 Pupils were given task sheets with instructions that had them experiment with various controllers, such as One Wire temperature sensors, photo resistors, opto-isolators, I2C communicators and others.  To encourage further learning during this school holiday project the students were even given Arduino homework – now that's dedication not to be sneered at.
The course was a success: no one fell asleep in class, most of the students decided to buy Arduino kits for home, and there is demand to have the project repeated next year.   Judging by the smiles on the kids' faces, they didn't mind spending their holiday time in the classroom.  No doubt, there were some rather relieved parents who didn't have to worry about entertaining their offspring over the break.
Ah, it's always nice to be involved in a positive shaping of young minds.