FAB8 NZ | August 22-28, 2012 | Massey University in Wellington, NZ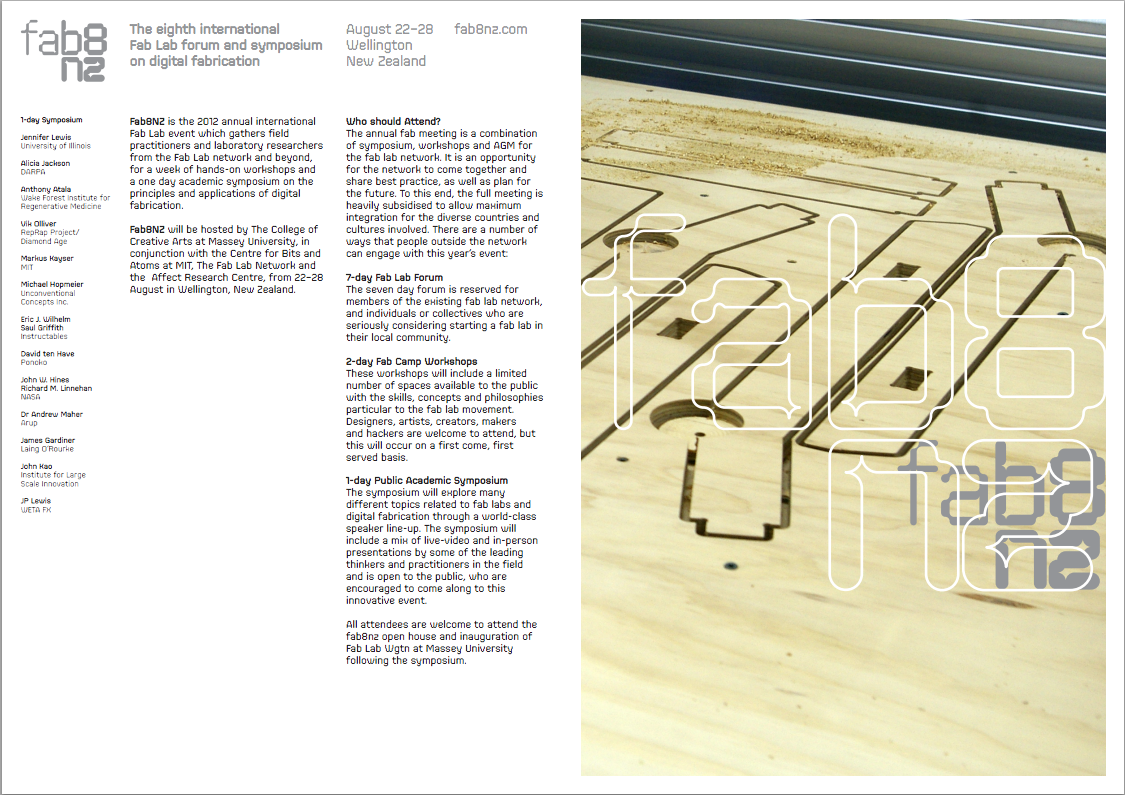 The 8th annual international fab lab conference — FAB8NZ — is coming to Wellington, New Zealand this year!
The seven-day event (August 22-28) will be hosted by The College of Creative Arts at Massey University and The Affect Research Centre with support from the Massachusetts Institute of Technology (MIT).
A highlight of the event will be the one day Public Academic Symposium on Digital Fabrication held on August 27. The speaker list is still growing but the current agenda confirms Alica Jackson of DARPA, Vik Oliver of RepRap, and Wellington's own David ten Have of Ponoko.
Conference tracks are divided into four categories: Practices/Operations, Processes/Tutorials, Projects/Research, and Energy/Environment. Expect to learn things like:
• how to start your own fab lab
• how to make a circuit board
• the environmental and social impact of local manufacture & DIY
• introducing Maker skills to grade school students
• how to build your own 3D printer
• a lot more stuff!
Early Bird registration prices range from NZ$50 for students to attend the Symposium on Digital Fabrication to an all-events 7 day pass for NZ$450. (That's kiwi money folks.)
Register now at the lowest rates, and start planning your New Zealand vacation.