Images converted into all sorts of fun 3D projects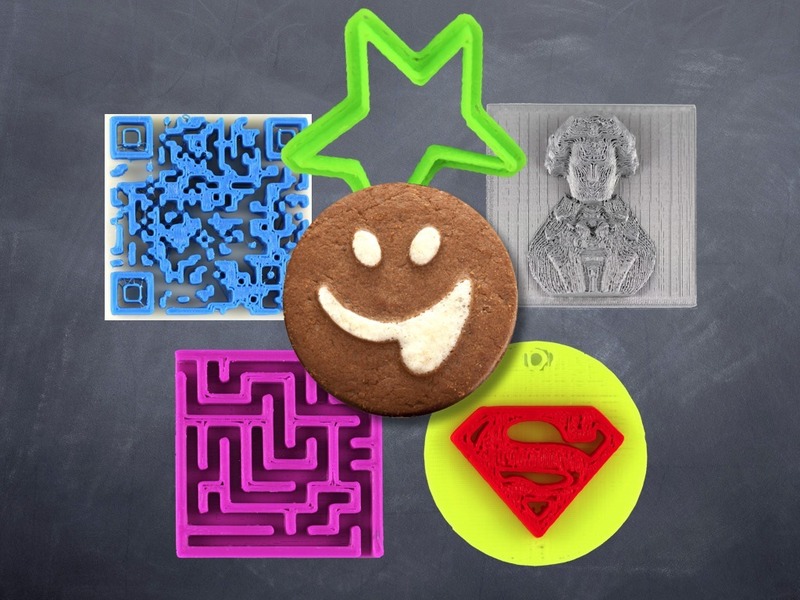 OmNomNom Creator is a new app for the Mac that converts 2D images into a series of different projects like medallions, surface maps, and cookie cutters.
After an image and project type are selected, the app outputs a data file and script for OpenSCAD that can then export an STL file for 3D printing. The scale and position of the object are automatically set with sane values for hobbyist printers, too.
I really like the idea of making printable surface maps from faces, so I put a random portrait of Clint Eastwood through OmNomNom and got this: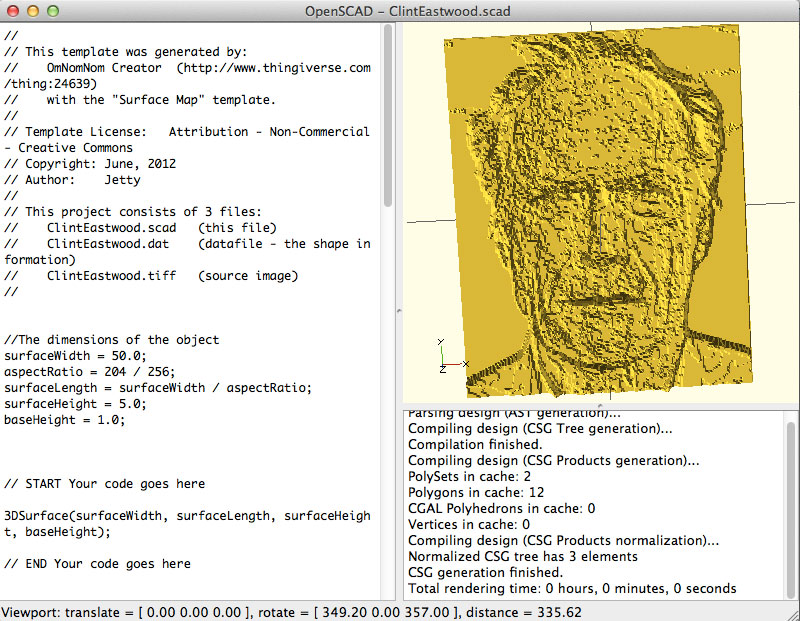 Fun! The app can do quite a bit more though – this video by the app's creator is a good overview of the of features:
OmNomNom Creator can be downloaded from its page on Thingiverse, where there are also a few objects linked that were made with the app: http://www.thingiverse.com/thing:24639
---
Derek Quenneville is a 3D printing evangelist who posts weekly on the Ponoko blog. Follow him on Twitter @techknight.