Win $40k for designing an open source filament extruder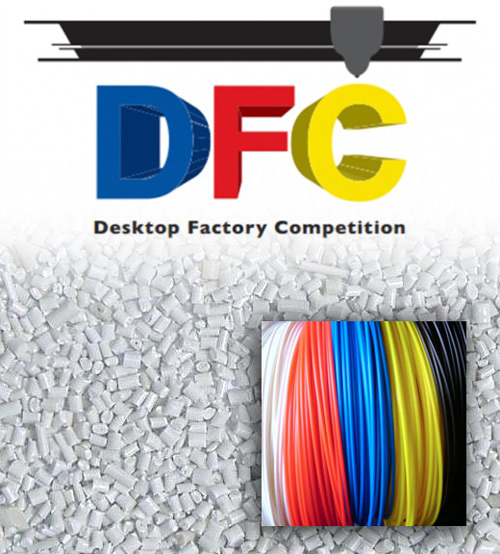 The cost of filament is a thorn in the side of many DIY 3D printing setups. But thanks to Inventables, the Kauffman Foundation and Maker Faire, prices of around $50/kg are soon to be a thing of the past.
The challenge has been set: Design an open source machine capable of making plastic resin pellets fit for use in a low cost 3D printer.
The first person or team who uploads a successful solution will be declared the winner, taking out more than just glory and DIY adoration. Prizes include a very handy $40,000 thanks to the Kauffman Foundation, as well as a Desktop Fabrication Lab consisting of a 3D printer, Laser Cutter and Shapeoko CNC mill.
Nice.
If you think you've got what it takes, here are the criteria:
The first team/person to build an open source filament extruder for less than $250 in components can take ABS or PLA resin pellets, mix them with colorant, and extrude a 1.75mm +/- .01mm filament that can be used in a 3D printer is declared the winner.
Further details are available at Desktop Factory 2012.
via 3Ders