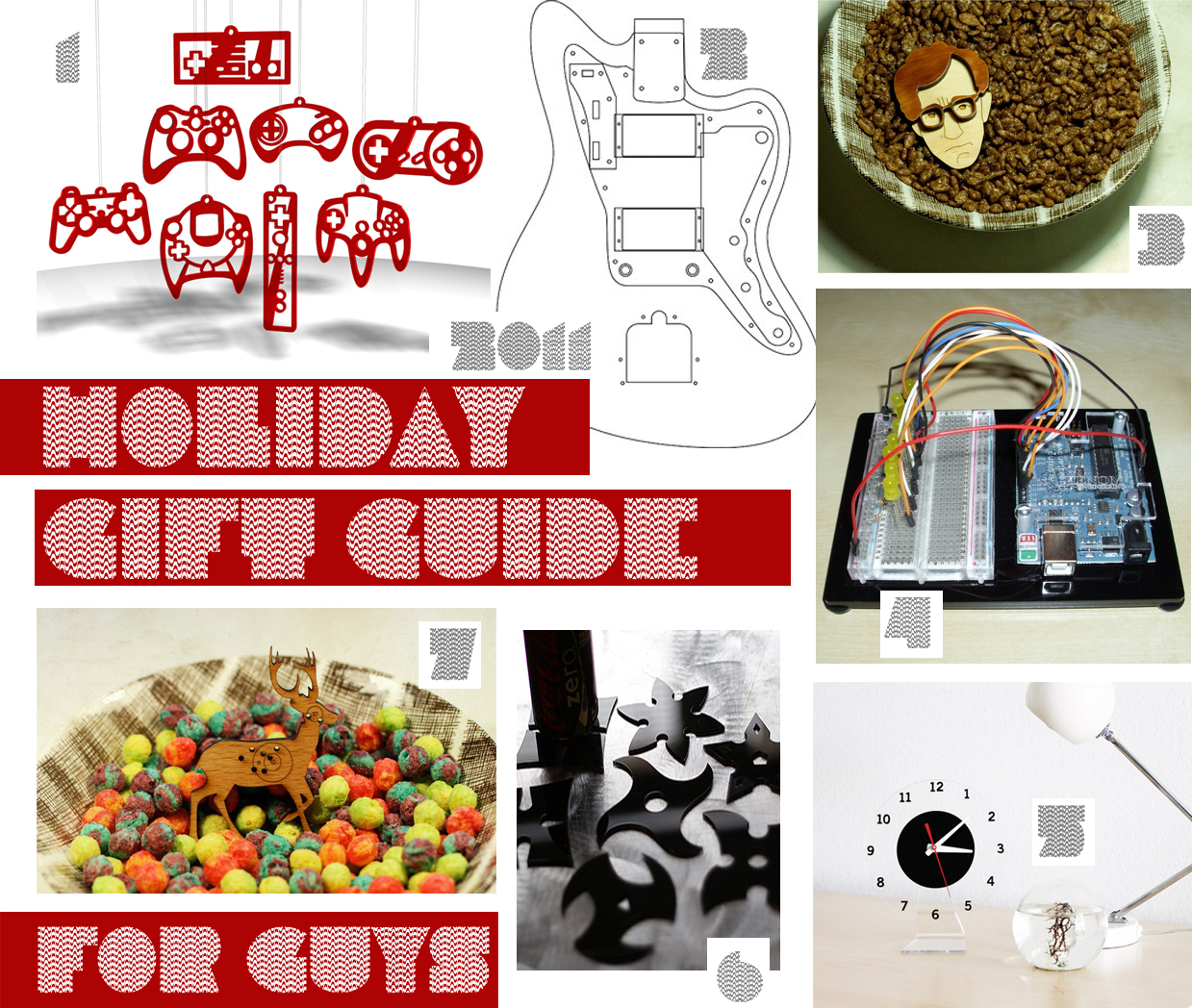 Click the image to make it bigger.
1: video game controller ornaments $30 for set of 7 by digits – this is a safe-bet dude gift; available in white, black, red, and true blue
2: jazzblaster guitar template kit $48 by Paul Rhoney Guitar Co – what guy doesn't want to DIY up their own Sonic Youth inspired guitar
3: woody allen pin $42(aud) by Sniffle Co – this has a wider audience than you might think; you can give it to allen fans, academics, film buffs, men who date women half their age, or self-indulgently frantic new yorkers
4: arduino mount 8.99–$12.99 by Phenom Engineering – do you know someone with an arduino? well they need a mount
5: clear desktop clock $sold out by iluxo – this is a neat clock, and that's probably why it's sold out. email the designer and ask her to make more!
6: ninja star coasters $48 by Doug Best – set of 9 lasercut coasters to "protect your coffee table, delight your friends, and assassinate your enemies"
7. hunting season pin $38(aud) by Sniffle Co – timely not just because it's a holiday gift, but now is firearm deer hunting season too