The best time of year to be a maker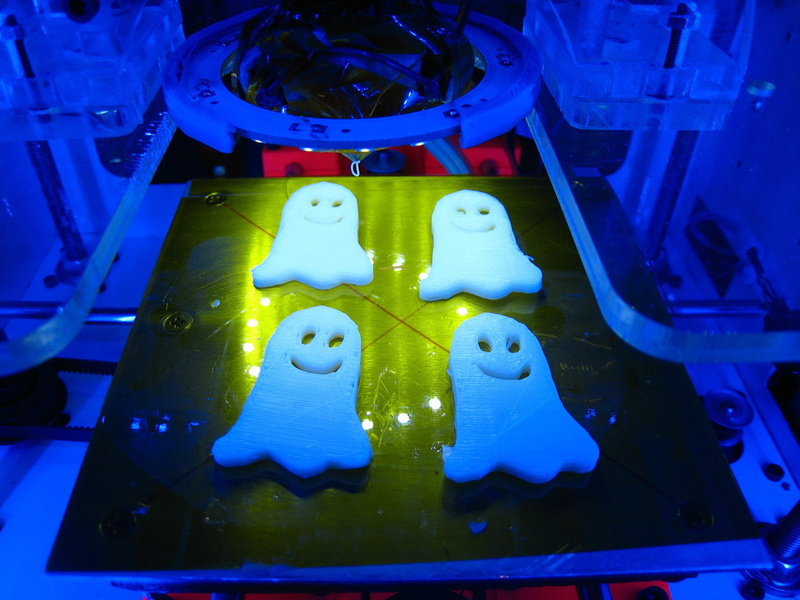 We've already covered some scary stuff this month, with posts about Personal Factory Projects for Halloween, the 123D Halloween Challenge, and the Crania Anatomica Filigre KickStarter project.
But with my favourite horror film festival about to start I'm in the mood to wring a little more out of the subject by having a look at some recent ghoulish additions to Thingiverse:
Halloween fridge magnets

These designs by David Shaw (aka daviddotshaw) have a recessed hole in the back to hold a 10mm magnet, and are small enough to print a few of them at once.
Download from Thingiverse: Ghost, Bat, Pumpkin
Devil head bust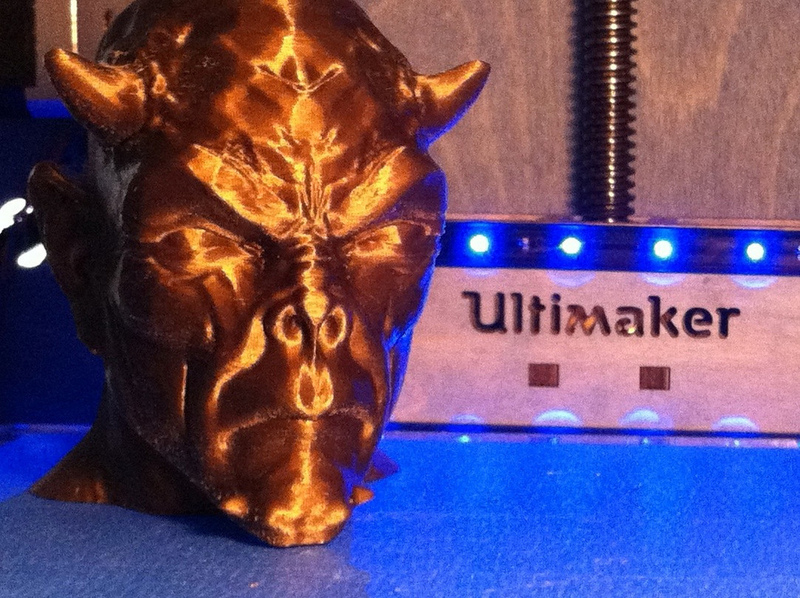 Um. Wow. Yvo Waldmeier (aka yzorg) knocked it out of the park when he modeled this devil head in ZBrush, and then BlueBot came along and demolished the park itself when he printed it on his Ultimaker.
Download from Thingiverse: Devilhead 2.0
Bat mustaches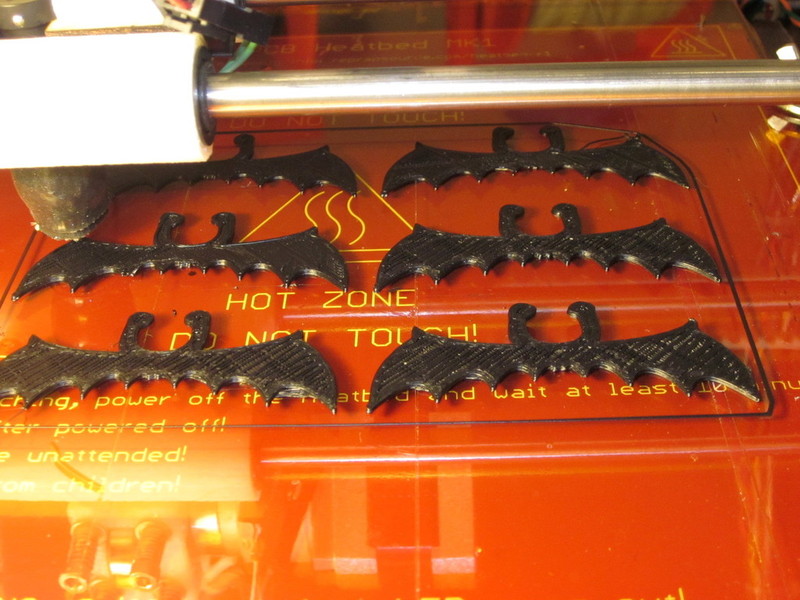 Despite having no shortage of the natural stuff, I have a strange weakness for 3D printed facial hair. These bat mustaches converted from laser cut form by John Ridley (aka jridley) will definitely accompany me to some parties next week.
Download from Thingiverse: BatStache
Skulls!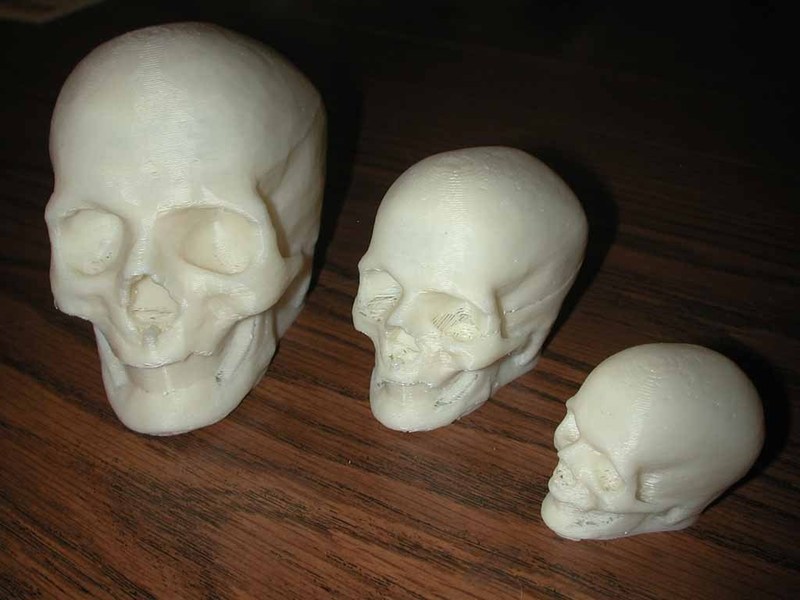 What is Halloween without skinless, fleshless human heads? I don't want to know. I like this design by HPaul because you get the top portion and the jaw in a single print with relatively little cleanup compared to other skulls that I've printed.
Download from Thingiverse: Elvis, the Printable Skull
---
Derek Quenneville is a 3D printing evangelist who posts weekly on the Ponoko blog. Follow him on Twitter @techknight.