Classic NES controller manipulates X, Y, and Z axis of DIY CNC mill
Check out this awesome electronics/digifab hack from Edward Ford.
Ford created and assembled this NES controller operated DIY CNC mill using his Personal Factory to lasercut the MDF and controlled with an Arduino and some SparkFun easydrivers.
You can read more about the project on Ford's blog, Ed's Life. Daily.
And if "CNC + Edward Ford" rings a bell, it's because Mr. Ford recently launched a Kickstarter project to raise funds for the design and free distribution of a $300 CNC mill — the ShapeOko.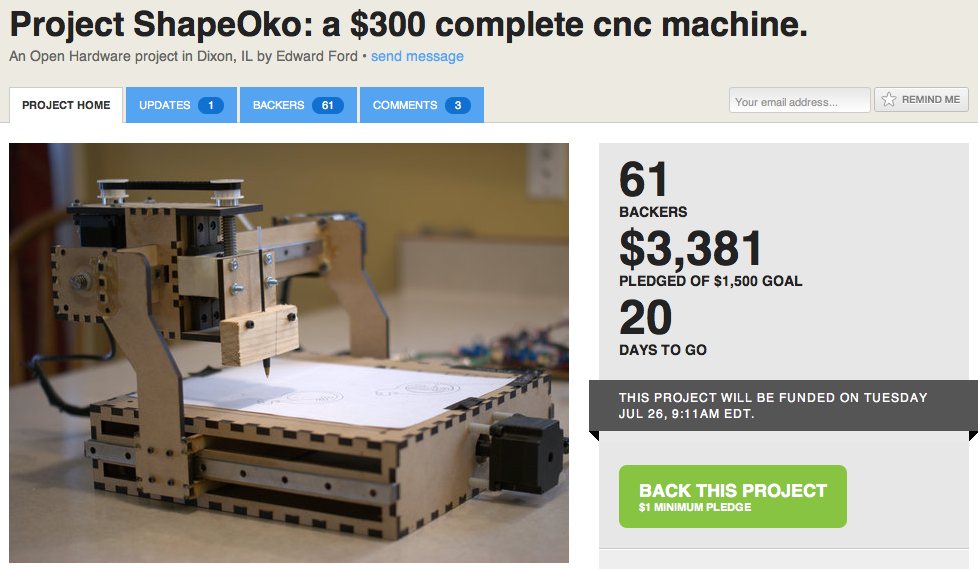 The campaign has more than doubled it's funding goal, and there's still 20 days left to go.
You can still donate, and pledge prizes include a $25 Personal Factory making voucher from us, 3 stepper motor drivers + an Arduino pre-loaded with an open source CNC controller, or a complete ShapeOko CNC mill. Or just a big ole "thank you".