Join us LIVE every Thursday at 7pm Eastern Time!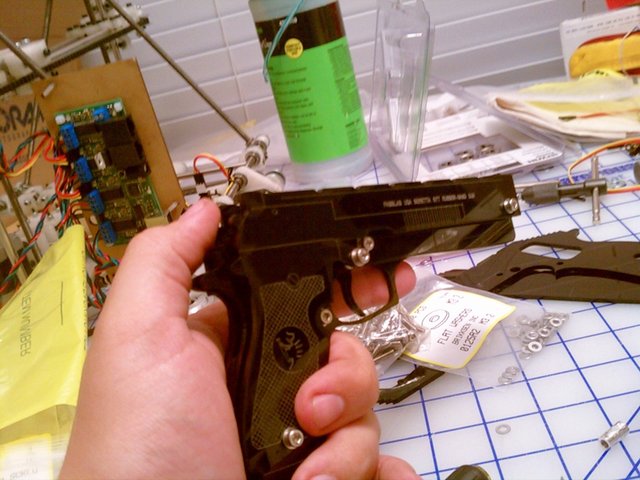 Project:
Beretta 87T Rubber-Band Gun
Materials:
3mm Acrylic – Black, M3 Hardware, Spring
Tools:
Allen Wrench, Pliers
Difficulty Level:

---
We wanted to make a rubber-band gun, but not like a normal plain one. This one added a little flair in a special way. These are a pair of rubber-band guns designed after a Beretta 87T hand gun.
WARNING: People might not know this is a rubber-band gun, so don't go running around waving it in the air…