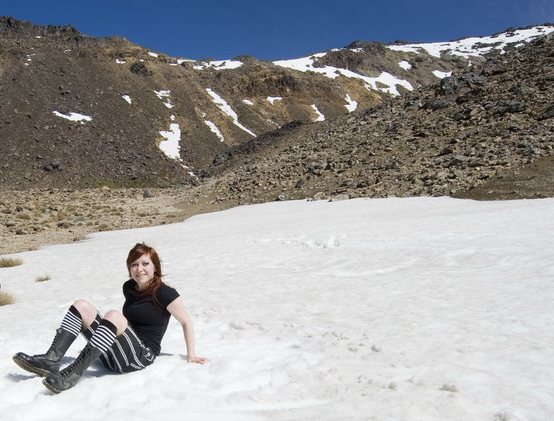 When we interviewed our NZ based production manager, Yana Skaler described how uncannily similar she and our SF based Ponoko staffer Dan Emery are.
"We may as well be the same person, aside from trivial anatomical differences," said Yana. "Dan is a lot taller."
Learn what Yana and Dan do and don't have in common in our latest Ponoko peeps interview:
• Where are you from, and where do you live now?
Unlike Dan, I was born in St-Petersburg, Russia. It's slightly better known than Whangarei, but it doesn't have a pretty waterfall. I live in Wellington, New Zealand now.
• What do you do at Ponoko?
As a Production Manager, my work in Wellington is very similar to Dan's efforts in San Francisco, minus the 3D, CNC and possibly a few other abbreviations.
• If you weren't doing this, what else do you think you'd do?
Just like Dan, I'd be travelling or teaching while doing post-graduate studies. It's likely that I'd be traumatising scores of impressionable young people in a classroom because I have a teaching qualification.
• More similarities between you and Dan?
We have the same interests, such as baking, making stuff and photography. We did the same Industrial Design degree at the same university.
After graduating we lived in the same flat, worked next to each other at Ponoko and shared a two person office at the design school where we both lectured design papers for pretty much the same students.
Fortunately we were hardly ever at the same place at the same time, so we hate each other only some days.
• Tell us:
– someone you admire: 100% my mum with no competition whatsoever
– some place you like going: I like playgrounds with lots of climbing features, although those are hard to find.
– something you love to do: Upcycling and reusing materials and objects. I've been contemplating diving into people's recycling bins in search of glass jars for my prolific jam making, but I'm afraid that someone will call the cops or the mental health services.