en plein share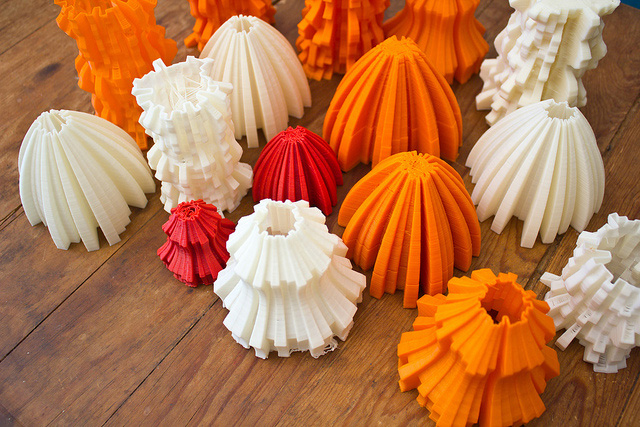 Earlier this month, MakerBot announced Marius Watz as their first artist-in-residence.
Watz is well known for his visualizations of software processes, usually in the form of colorful geometric abstractions for print imagery or screen based media.
In the past few years, Watz has explored the potential of digital fabrication in rendering computational patterns, most notably in his laser cut plywood series based on Processing.
His residency at MakerBot will allow him to continue this path toward a more sculptural approach.
With unlimited plastic and 2 months access to the BotFarm, Watz plans to produce models for his upcoming exhibition in Oslo, release an open source Processing library for 3D modeling, and upload a series of models to Thingiverse.

Not yet a full month into the residency, and Watz has already created a cluster of 3D printed models which you can download from Thingiverse.
He's also uploaded new images from a workshop he gave this weekend called Interactive Parametrics.
Just look at those Thing-O-Matics go/glow.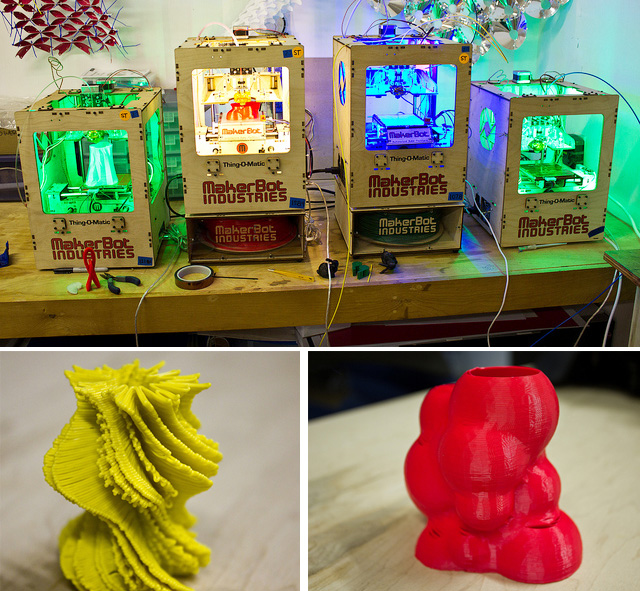 Props to MakerBot for putting making tools in the hands of artists!
via MakerBot blog