The Laser Cutter Roundup — a weekly dose of laser-cut love: #10
Hey, Sam here again, collecting this week's post from The Laser Cutter!
Above is a laser cut acrylic and bamboo veneer ear ring from LeeMo…
After the jump: wine, a rabbit, a staircase, and a frame-up…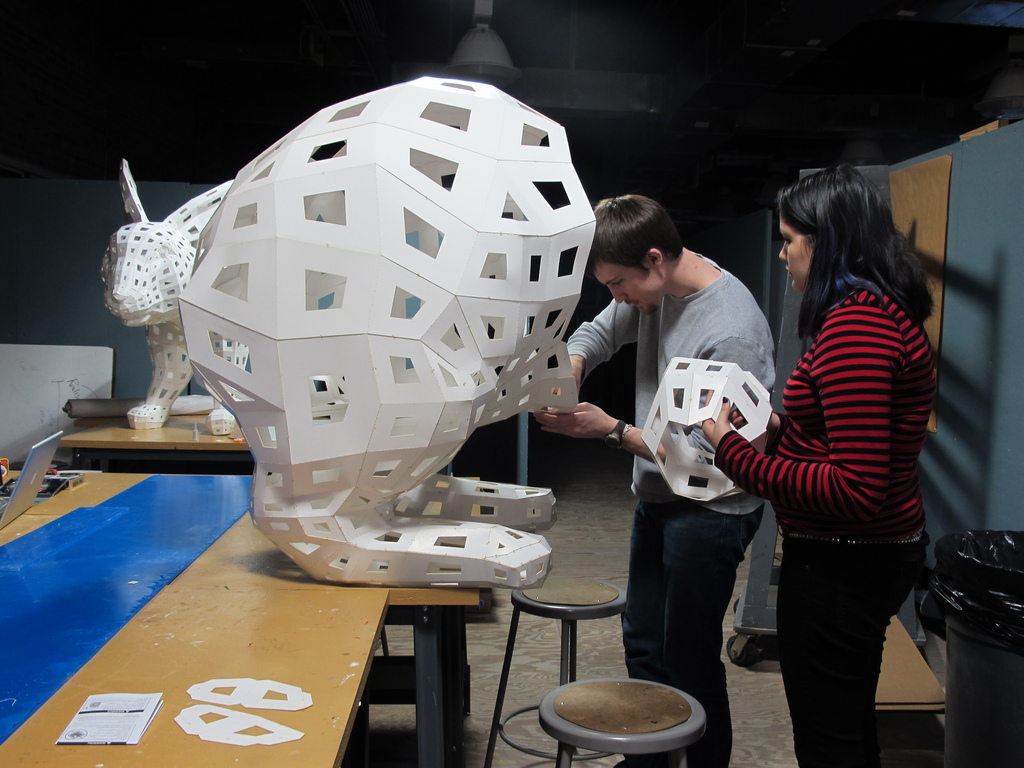 Above is another work (a giant tessellated rabbit) from Andrew F. Scott along with David Markus, Tamela Sicay-Perrow and Mason Pfau from [FabLab]_Scad.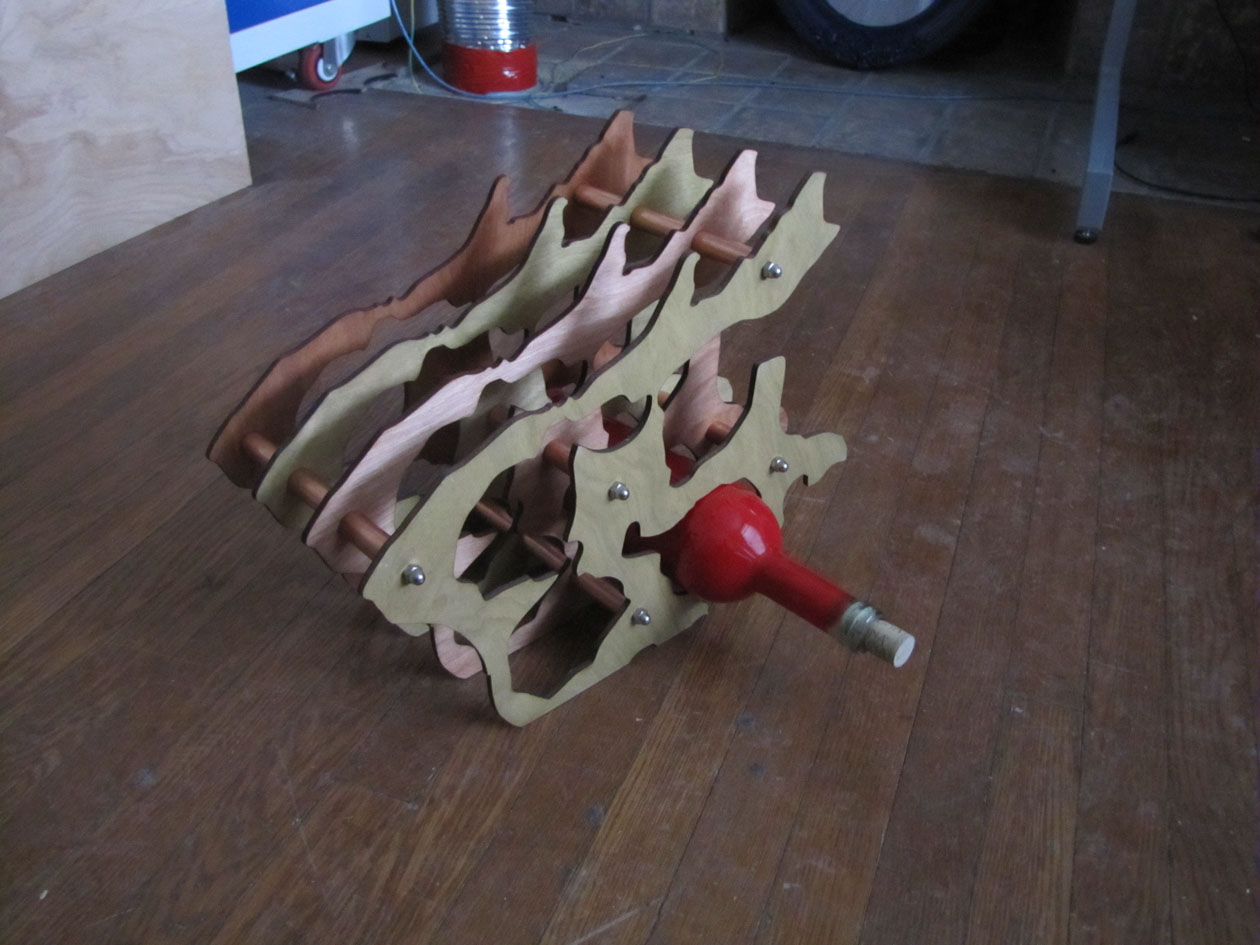 Above is geology inspired wine rack from Brandon Barber at LaserLabStudio.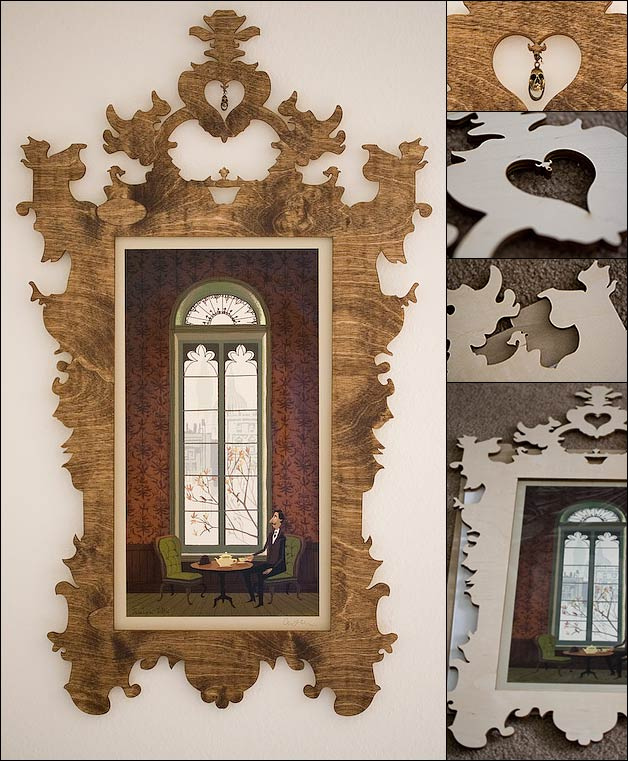 Above is a laser cut plywood picture frame from Alyssa Zukas.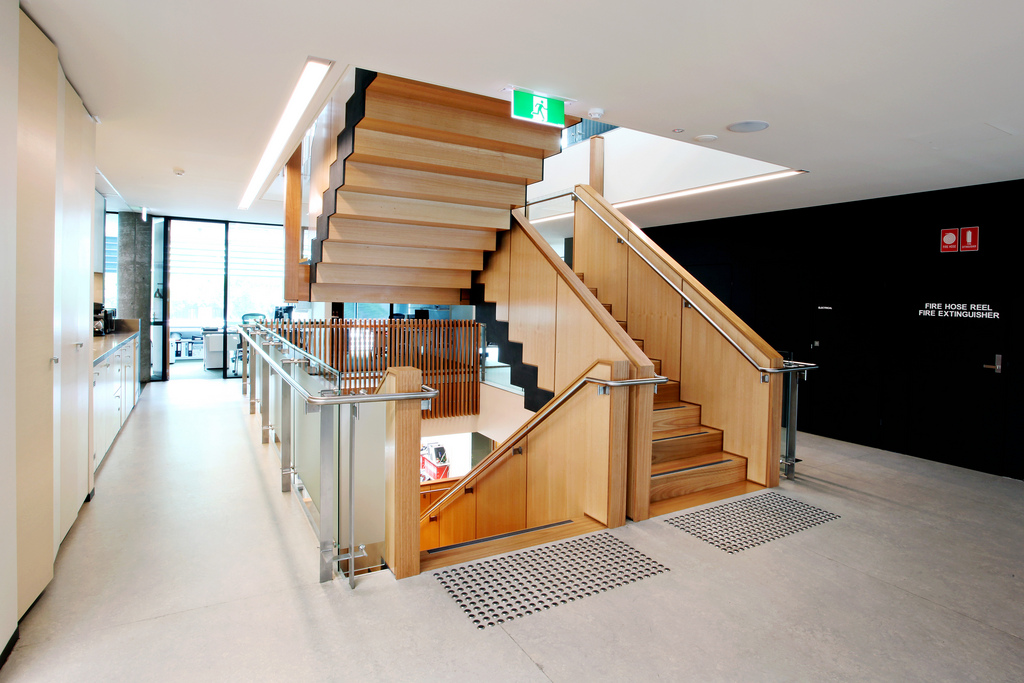 Above is an amazing set of stairs, with laser cut stringers (the dark zig-zag) from Arden Architectural Staircases.