digital adventures in contemporary craft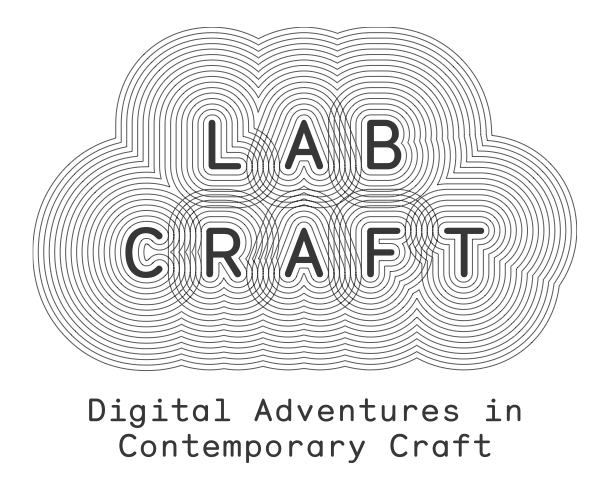 Lab Craft is an exhibition featuring 26 makers who combine their artistic vision and manual skills "with cutting-edge digital technologies such as rapid prototyping, laser cutting, laser scanning and digital printing."
Curated by Max Fraser for the UK's Crafts Council, the exhibition showcases work from several makers previously featured here on the blog including Gareth Neal, Geoffrey Mann, Liam Hopkins, Lynne MacLachlan, and Tord Boontje.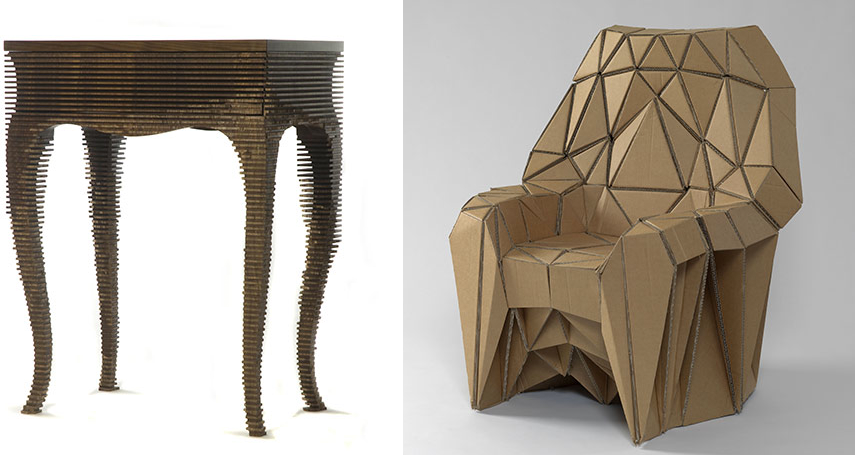 My favorite piece in the show is Shine by Geoffrey Mann. This piece is the result of 3D scanning a Victorian candelabra and 3D printing the scanned information in silver plated bronze. The scanner being unable to distinguish the actual surface of the object from the reflections produces spikes which vary with the intensity of the reflection.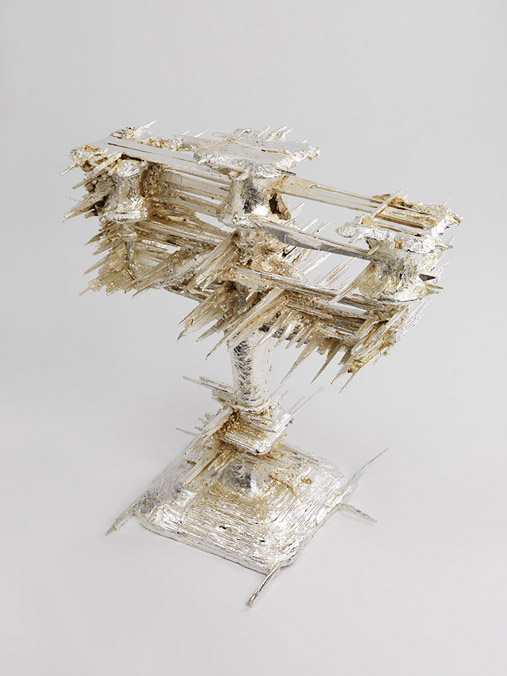 There's also 3D printed, sound-mapping jewelry from 1234lab ; lighting by Assa Ashuach; digital textile designs by Melanie Bowles; glass works formed with CNC-milled molds by Shelley Doolan; and a 3D printed vessel with which the artist, Michael Eden, "likens the symbolic surface decoration on an ancient Chinese hu (6th Century ceremonial wine vessel) to the encoded information of a QR (Quick Response) code."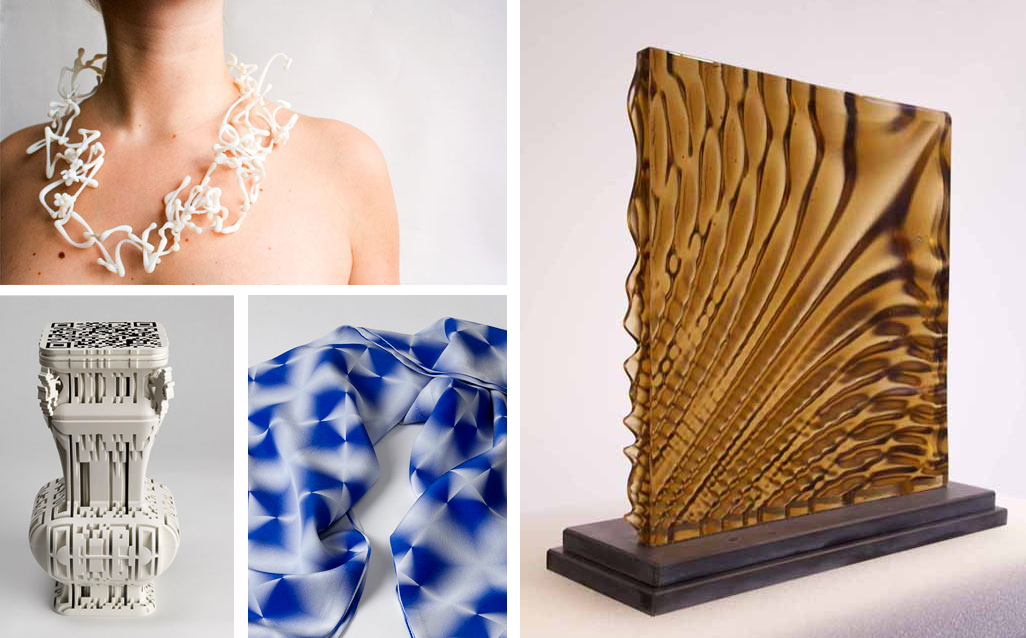 Launched at Tent London in September, Lab Craft is currently on view at the Turnpike Gallery through 18 December and will be touring the UK throughout 2011. The exhibition tour schedule is HERE.