Print a programmable message on any wall.
Felix Vorreiter from Germay made the txtBOMBER, a Arduino-powered hand held device that controls seven markers to print a programmed message on any wall or other flat surface. The markers move up and down, drawing dashes that combine to form the letters. In his portfolio he says that it is intended to print political statements as part of a guerrilla art campaign.
We posted a printer made from LEGOs a little while back with a similar technical system but intended for desktop use.
Personally, I think every technical demonstration should have music like that. It makes those complex circuits seem so much cheerier.
If you want to learn how to use Arduino for your own projects, be sure to read our recent post about an upcoming free (yes, free) online workshop on Arduino and Processing.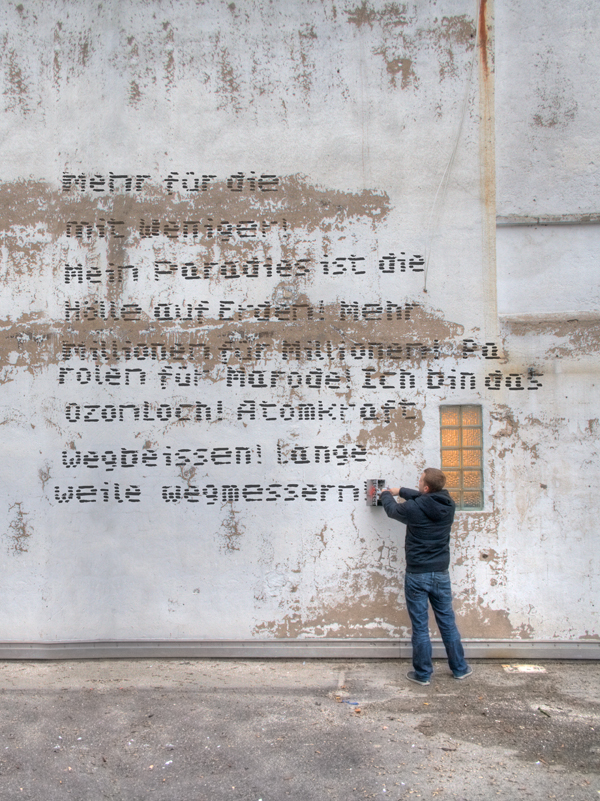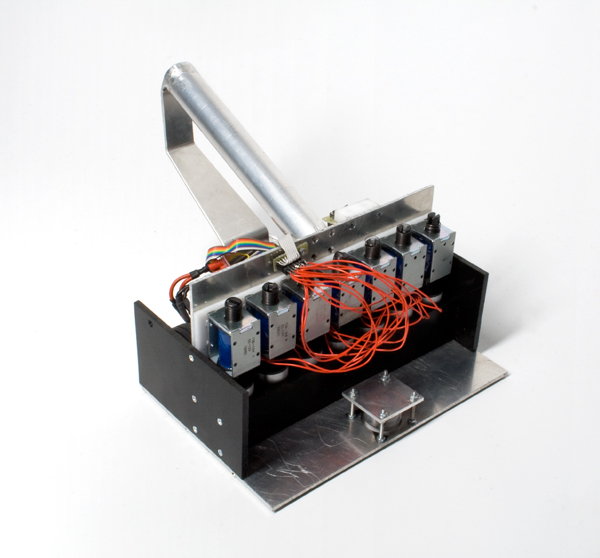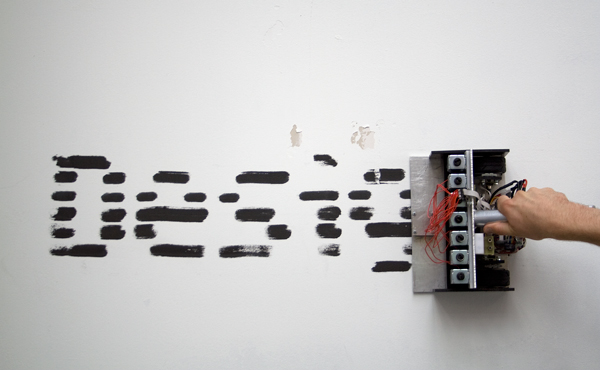 Via Core77