Printing on fabric with an inkjet.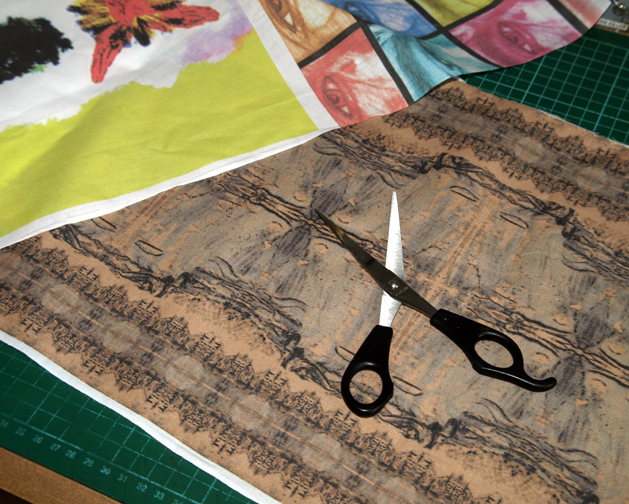 Craft posted an interesting article about fabric printing using an inket printer. We have previously mentioned services that will custom print fabric for you and a way to convert an inkjet into a t-shirt printer, but I haven't seen anyone print fabric with an unmodified home printer before. The key point seems to be the type of ink your printer uses.
Printing your own fabric is not as difficult as it sounds, and you don't need any special equipment to get started. The only secret to a successful print is to make sure that you have the right type of ink. Cheap printer cartridges and refills often use a dye based ink that colors unpredictably on fabric, and may even wash out completely in water.

More expensive printer cartridges use pigment ink. Pigment ink is color-fast on a many of different surfaces, and is much more useful for printing on fabric.
Of course, this is definitely not a manufacturer-recommended use of your printer, so there's some risk you may damage your printer. Try this with caution. If you still want to brave this new frontier of home printing, be sure to read the rest of the article.
You also might find the previously mentioned article on making a t-shirt printer useful. It includes a section on choosing the right kind of printer.
Via Make