Shapeways now offers 3D printing in high gloss black and white glass.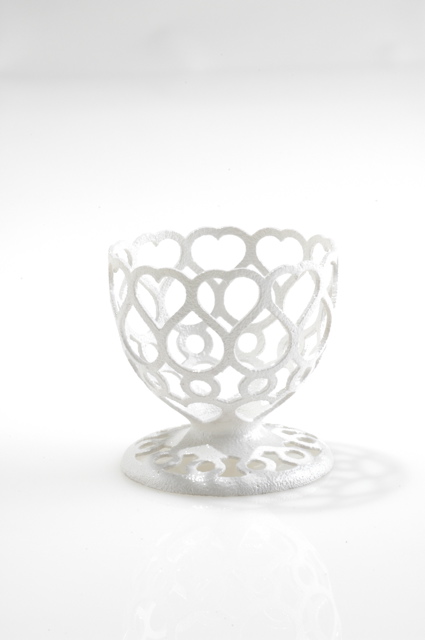 Shapeways, a 3D printing service, started offering glass as an option for printing back in April. At the time the only color option was milky white matte glass, but they've just announced that you can now get high gloss white and black. Being able to print in glass allows 3D printing to be used for things where plastic or metal just won't work or don't fit the desired style.
I'm amazed at how much 3D printing has advanced just in the last few years. Prices have dropped drastically and you can now print directly in an increasingly wide range of materials. The goal that everyone is inching towards (sometimes sprinting toward) is to be able to 3D print a product that is indistinguishable from a traditionally manufactured one. We're not quite there, but printing in glass is definitely a step in the right direction.
Read more about the properties of 3D printed glass on its material page.  Here's a tidbit: the glass powder used to print is made from recycled glass.
3D printing is being used increasingly in many fields, including film. In fact, the Iron Man 2 suit was 3D printed and painted. If making your own 3D printer is more your style, there are three customizable 3D printers available on Ponoko.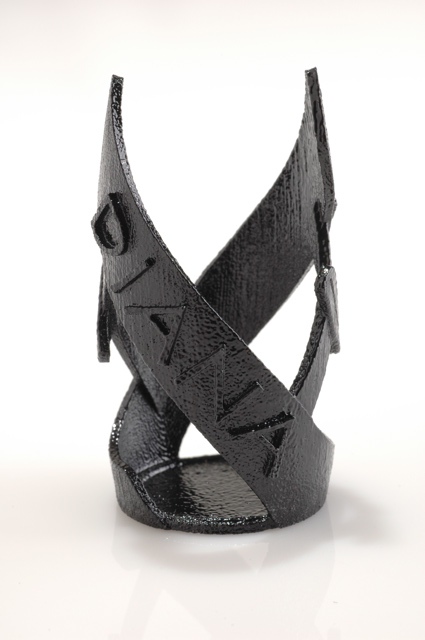 Via Shapeways