Custom Computer Systems with Ponoko
By chance Ohio based Darin Woods came across an article on Ponoko in Wired magazine.  But that's the short story.  And the long story?
" I began by looking for an attractively designed computer case that I could install in my living room.  I thought it might be easy, but soon found that it was a tad more difficult than I had originally anticipated.  After months of searching, I was beginning to grow frustrated by some of the cases that looked too much like computers, and not enough like attractive pieces of electronic equipment.  Naturally, my next move was to have the case custom built, but – oddly enough – this wasn't how I found Ponoko.  I was working with a company that specialized in building custom cases, searching for materials and other parts, when – by some random act of clicking – I ended up on Wired magazine's article highlighting Ponoko."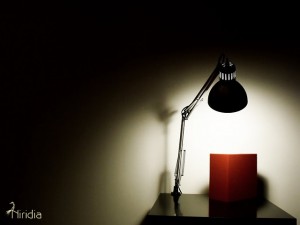 How did you used to make products before Ponoko?
I didn't – and honestly wasn't planning on getting into designing and building my own stuff.  But the process on Ponoko is pretty easy, so I decided to give it a try.
How would you describe your creative process?
Well…my 2D drawing skills are a bit…we'll go with, sad…since I tend to visualize in 3D.  So, to start, I use Google's SketchUp program to create the model, then I use a plug-in for SketchUp that exports the faces to a 2D SVG file, then I arrange the faces on the Ponoko template using Inkscape.  I've also recently began using a re-usable moldable plastic material called ShapeLock (www.shapelock.com); it's allowed me to prototype smaller parts and create small scale models of future case designs.
What material/s do you use / have you used and why?
I'm currently using acrylic; it does a decent job of wicking away heat, and it's the cheapest way to produce the cases I've designed.  In addition to Ponoko, I've used TAP Plastics (for glues, cleaners, and other supplies – they also sell sheets of acrylic), as well as local hardware stores (for screws, brackets, and other hardware) extensively.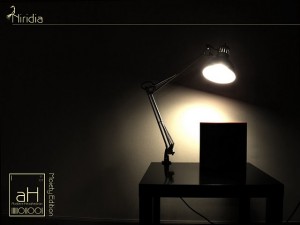 Have you been surprised by anything in the Ponoko process: positives / negatives?
The positive:  It's surprisingly easy (and fun) to make stuff; everything is in one place, you don't have to find and coordinate the designers, manufacturers, and suppliers.  It's not fool-proof, but for those of us who occasionally like to set our brains on auto pilot, it's fairly easy to get stuff made.  The pricing was also surprising; many manufacturers I looked at needed over $500 just to get started, where I could turn out similar products through Ponoko, at a much lower price.  Manufacturing time is relatively fast; some of the more expensive manufacturers take about 6 – 8 weeks to deliver, whereas (if you have a Designmake Prime account), you get it in about 2 – 3 weeks via Ponoko.  Ponoko's customer service is also really nice; they do a good job of taking most of the uncertainty out of the manufacturing process, and have provided welcome feedback on designs I've submitted.
The negative:  Ponoko currently only has one type of manufacturing process; although, it sounds like you all will be expanding your capabilities in the future, so this is more of an observation than a negative.  Also, I kind of wish there was a system where makers / designers can hire makers in other countries that could construct their products for them (kind of like the design request, but in reverse…I think…maybe a bit more like a club or group…); this could greatly reduce the cost of products to customers outside the designer's country, as we wouldn't have to worry about the expensive shipping costs.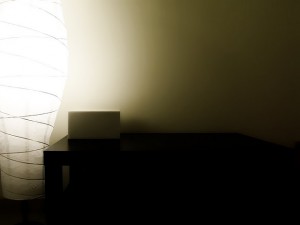 Do you have any tips for other users?
1 – Register in the Ponoko forums, and don't be afraid to ask questions.  Unlike other forums, the community won't pummel you with stones and beer bottles if you ask too many questions.  It's also a great way to learn about and discuss design and material information.
2 – Take the time to find a design process that works for you; I tried many combinations before utilizing the system I've got now.  Still hasn't cured my absent-mindedness though.
3 – Get a Designmake Prime account, especially if you're in the prototyping phase (or want to sell your products).  It'll save you a good sum of cash, plus you can always cancel it once your flurry of purchases has subsided.  From my experience, having a Designmake Prime account has kept my prototyping (as well as final product) expenses pretty reasonable.
Links
http://www.niridia.com/, http://www.ponoko.com/showroom/TheNiridiaLaboratory