Chicago residents Jonathan and Maria started custom nutrition bar company Element Bars to give people an alternative to the limited variety and pre-packaged bars commonly available.
Their Build a Bar interface is a little different than previously mentioned You Bars; instead of checking the ingredients you drag and drop them. As you build your protein bar, a power key below checks off the benefits you get when you choose a particular ingredient. The Nutrition Facts box updates each time too.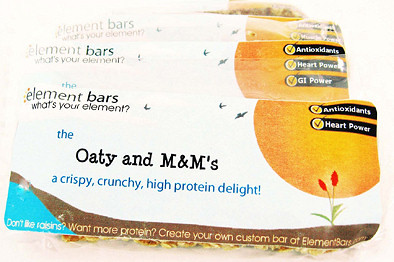 If you'd rather have some guidance in creating a custom protein bar, you can take the What's Your Element? quiz.