Mary-Ann Williams is a mutli-award winning, internationally recognized trend setter, product designer, and felt architect. Beginning with fashion accessories in the Eighties, she quickly broadened her scope of felt creation to include bespoke interior furnishings and home products.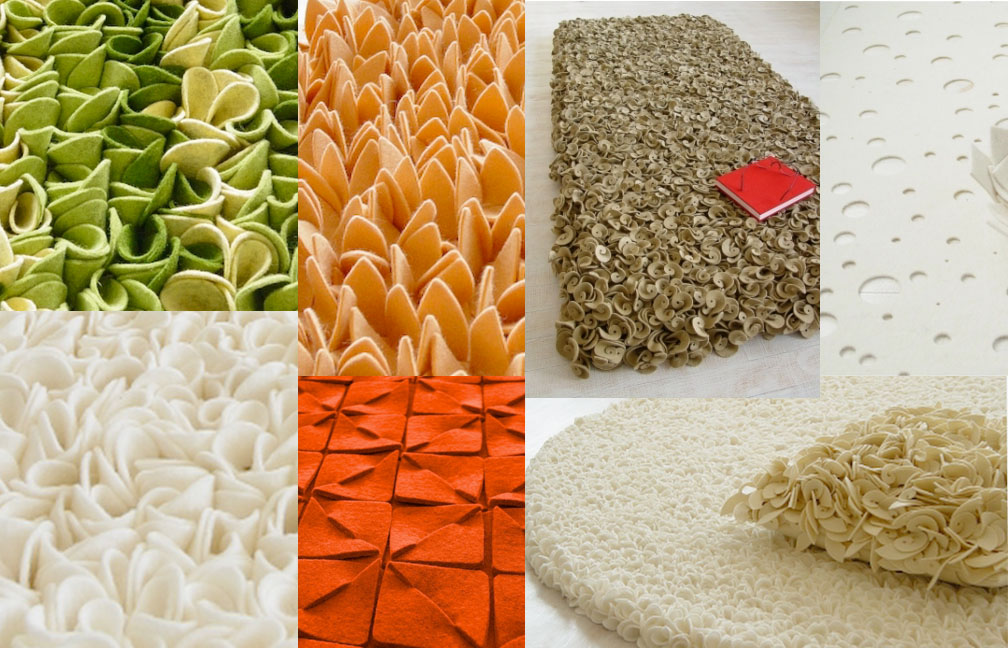 Her rugs are amazing; they push the wool and leather textures to the dimension of landscape. These rugs are modularly constructed, allowing for custom sizes, shapes and color combinations.
And it doesn't stop at hand-crafted felt expanses; she has a felt solution for lighting, shelving, firewood, flowers, fruit, and even greeting cards.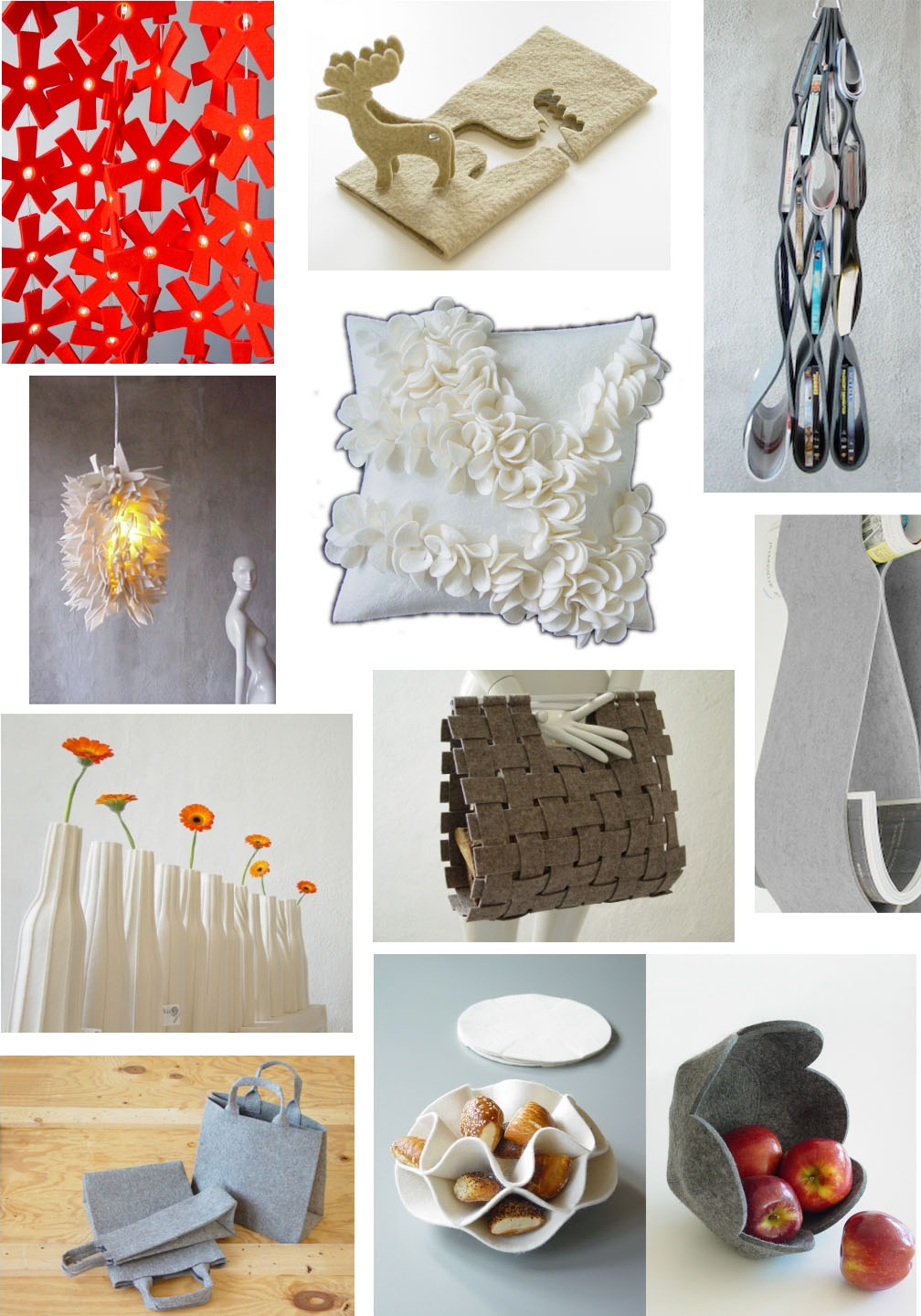 If you're interested in purchase, visit the Illu Stration online shop. Most pieces are custom made to order.