This month in Chicago is Artist's Month. While there are only a couple weeks left, I thought it was a great theme to bring to Ponoko. So, for the next two weeks I'll be posting about artists, designers and their works that explore the process of laser-cutting.

About six months ago, I came across the portfolio website of Marian Bantjes. It was love at first sight; equally matched with envy and admiration. Then in March, I had the pleasure of attending her lecture for the Insights Design series at the Walker Art Center. I came away from that lecture knowing that no matter what level or lack of success I achieve as a designer, in my eyes I will never perfect my art the way she as. So, enough with the idolizing introduction – I just think she's super cool.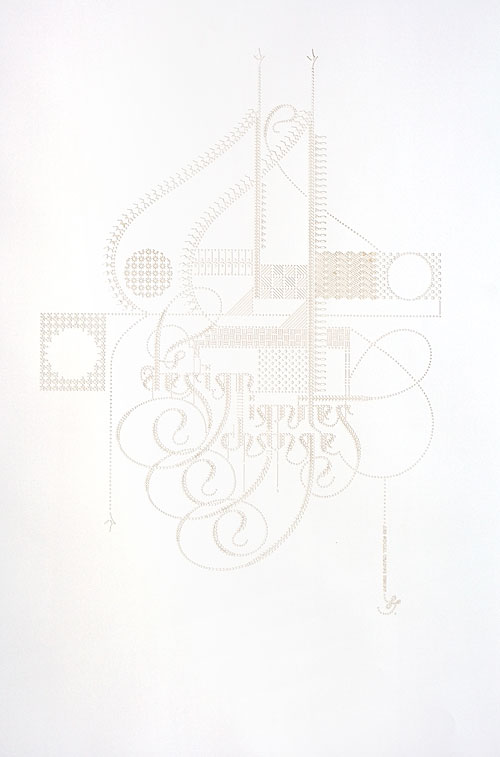 Above is the poster she designed for a DC based international non-profit, the Academy of Educational Development. Sale of these posters benefitted AED's Speak for the Child project which provides assistance to children orphaned by HIV/AIDS in Kenya. The first issue, of which there were only 100, were laser cut from white paper. From her website, Marian has this to say about the work:
Aside from the fact that it is just plain bitchin', there is a logical reason for this. One: usually you laser cut from the back, because on white paper the laser will leave a slight burn mark. Well, ignites! So I had them cut it from the front: I wanted the burn.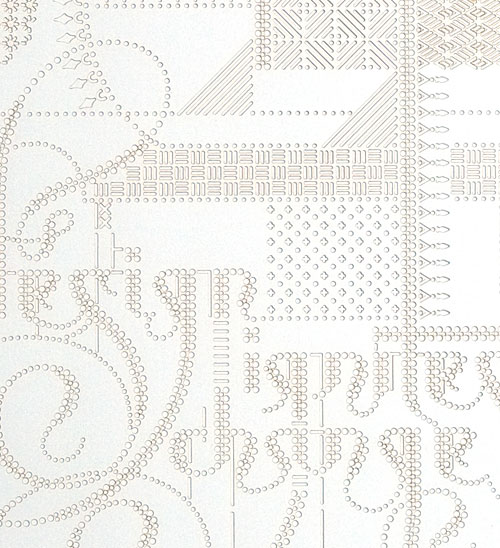 above: a detail of the design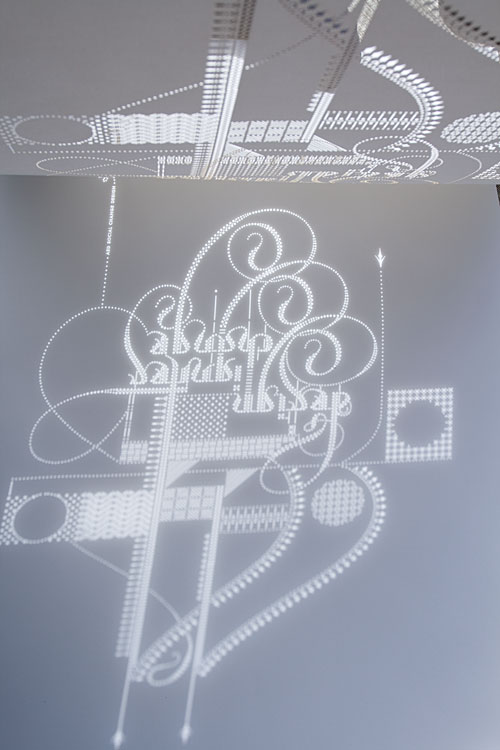 above: shadow of the poster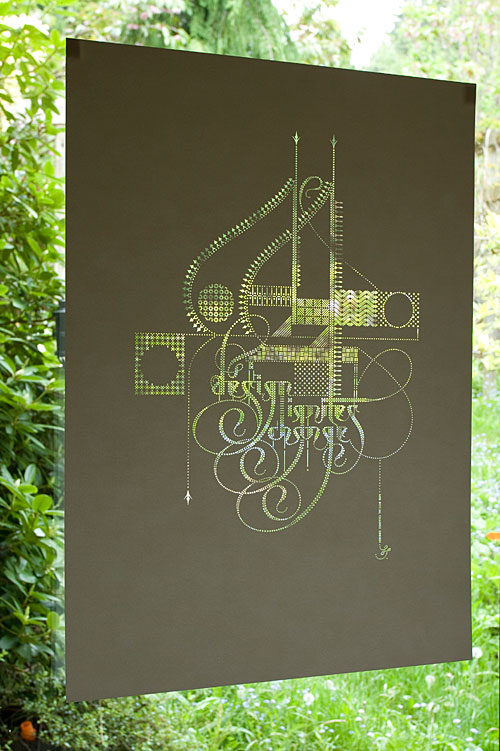 A second run of posters with the same design were printed with silver foil on copper paper. (I've already asked… have not heard back if any are left.)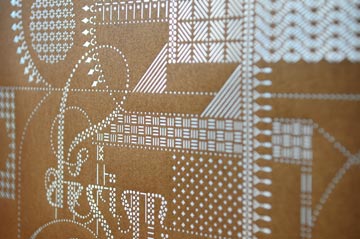 While I could go on about Bantjes, I won't. There's no shortage of publications talking about her this year: Frame in September, Creatie (Netherlands) in August, Computer Arts in June, HOW in February, and in January  I.D., Page (Germany), and Design Edge Canada. Please visit the projects for more work by Marian Bantjes.